In the summer I like flowers in my hair. I think it looks very … well … summery. :D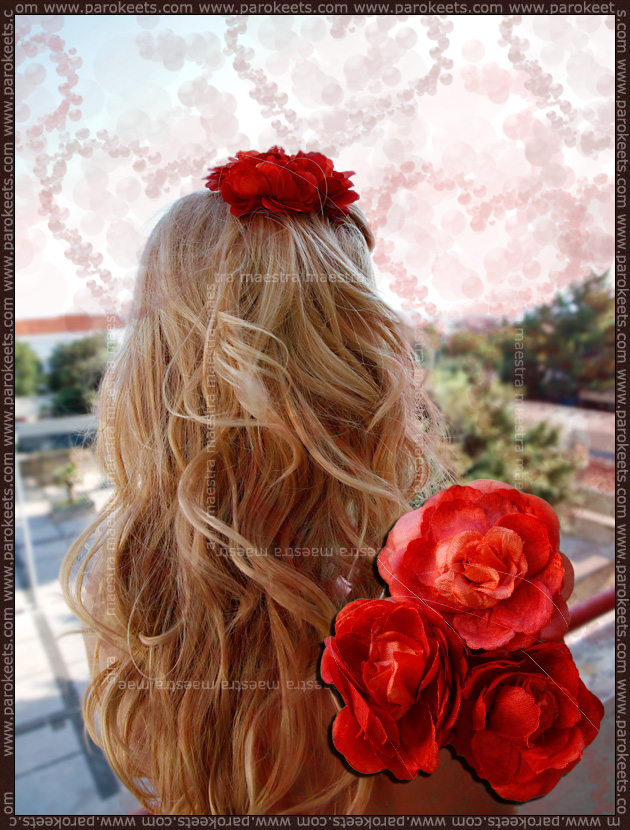 I bought these flowers in H&M and I'm satisfied with them. What do you think?
(I know the picture is over-the-top with the hearts and everything but I just felt like that. )
This post is also available in SLO.