I was watching some Petrilude's you tube videos and got inspired. Not by any particular look, I just felt like doing something bold … different … with combination of lots of colors. And I had in mind a combination of purple, red-brown and green. Here's what I created …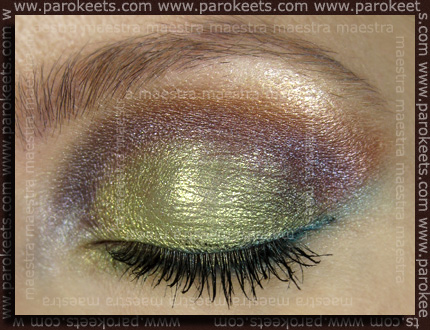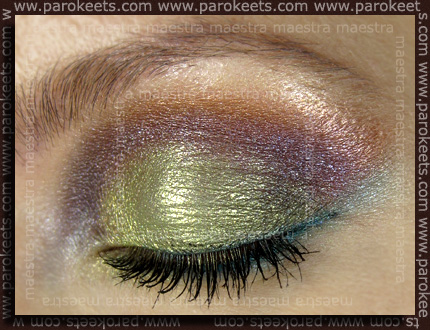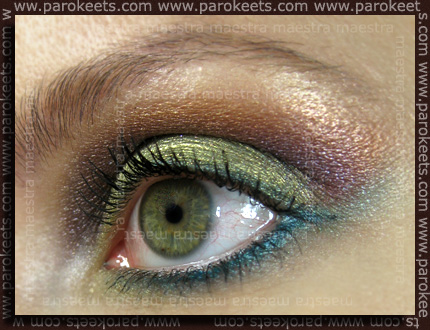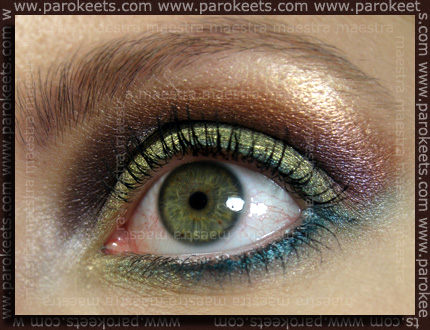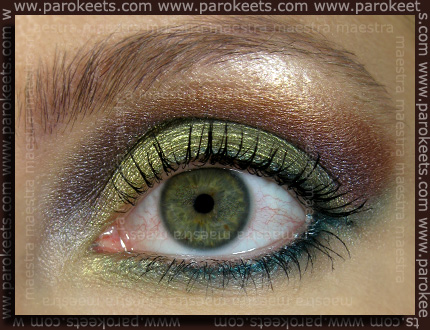 I used quite a lot of products.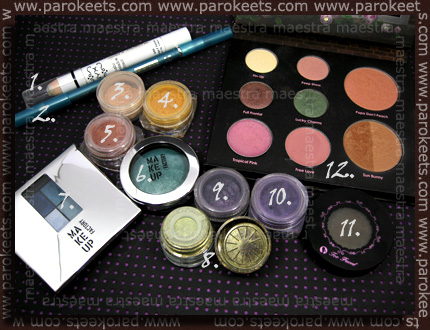 NYX – Jumbo Eyeshadow Pencil – 608 Cottage Cheese
Pupa – Multiplay – 15
Sweetscents – Innocence (I'm not sure if that's the correct name)
Sweetscents – Monarch
Sweetscents – Sedona
MUF – baked eyeshadow – 63
MUF – eye colors – 38
Gosh – Kiwi
Sweetscents – Dark Wine Shimmer
Sweetscents – Orchid Opal
Too Faced – Label Whore
Too Faced – Pin Up
MaxFactor mascara
Hope you like the make up. It doesn't look as good as it is IRL, but OK … what can I do, right? Hope you like it anyway.
Would you dare to wear it? Or is it just too much?