I got MNY 265 and 761 besides MNY 145 polish. How I adore those cute little numbers instead of names … not.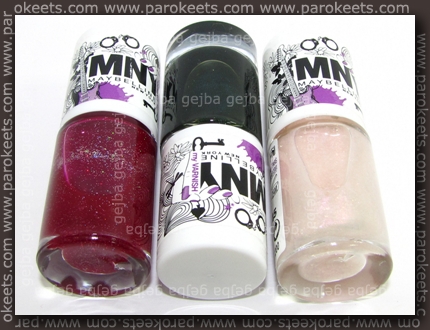 MNY 265 is one of those hard to name berry shades – it's pink one minute and almost red the other. But three layers seem to make the shade more red.
Polish is quite watery, so two layers won't completely cover visible nail line. What makes this polish special is holographic glitter. 
They didn't use much glitter, but it's there.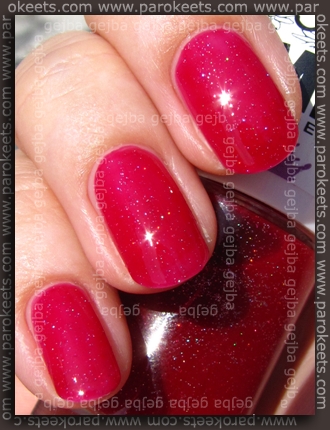 I used top coat in both photos.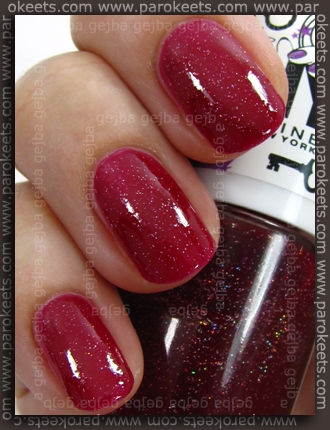 Polish was bought in German DM. Price for 7ml is 1,95 EUR.