p2 Divine and Lovely are one of the few light shades in my nail polish collection. And I really mean few.
Divine is very pretty (dirty) white shade with gorgeous shimmer that sparkles like little diamonds. But I just could not capture all that sparkling on to the photo. 
Application was OK, but I used thicker layers because it's quite sheer polish. Two layers with third one added to middle finger.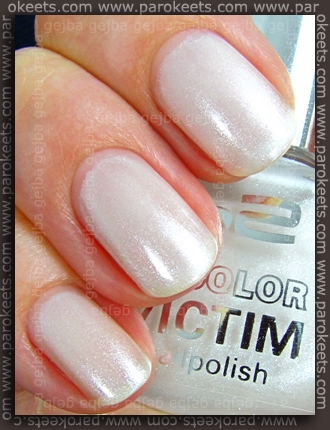 I got p2 Lovely as a gift.
This jelly light ping shade wouldn't be too bad if not for the streaky application. I used three layers.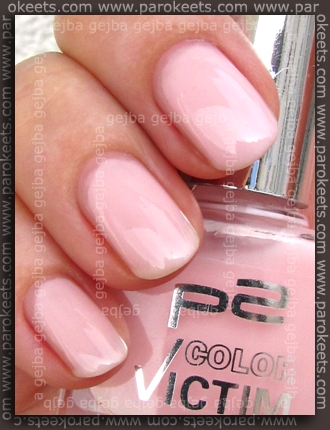 Which shade do you like better?