I bought Hide Bella Hide from Essence Eclipse TE only because it looked like a good polish for konading.
It wasn't long I spotted an almost dupe in my collection – p2 Glamour, so I made a comparison.
I used two layers of p2 Galmour on my ring finger and two coats of Essence Hide Bella Hide on my little and middle finger.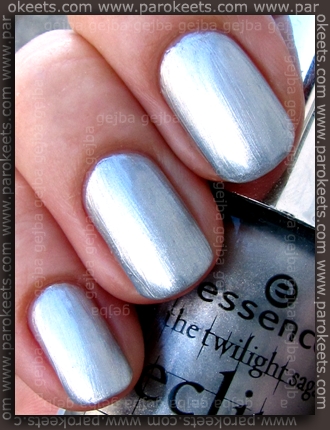 Difference is only minimal. Glamour is little more shimmery and little bit less streaky and that is it.
I tried stamping with both of the polishes and results were pretty good. Hide Bella Hide leaves just a tad clearer image than Glamour, but images look almost the same.
I used p2 Fancy as a base and image from m70 IP. Stamping polishes are in the same order as on the above picture.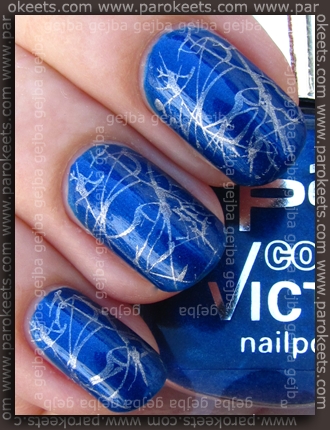 Have you tried any of the mentioned polishes for konading?