I love Jessica's Fall 2010 collection called Muse! I would have bought the whole collection, if these weren't that expensive. So I bought only two and one is still on my wish list.
Intrigue is a "Metro Chic shade". You know, taupe with a hint of purple. It's very close to the $OPI's Metro Chic, but Intrigue is better to apply.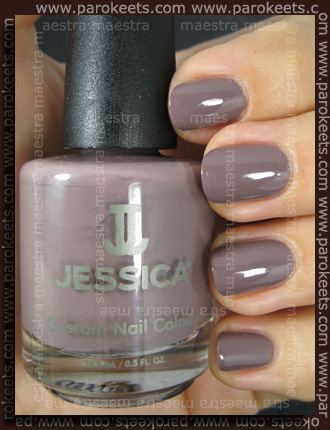 Here's a comparison: Jessica – Intrigue vs. Essie – Merino Cool vs. Sephora by OPI – Metro Chic.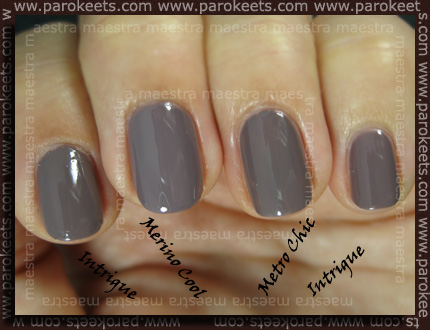 Victorian Crush is a must have for all the olive green lovers! It's pure perfection! It's Illamasqua Hectic but better! It's darker than Hectic in more opaque and easier to apply. I'm in love with Victorian Crush!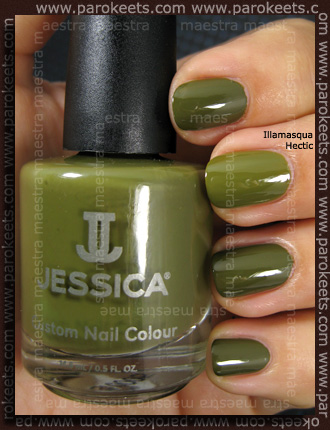 Dark blue one called Majesty Blue is still on my wish list …
That's it for today. Hope you're having a great weekend!