Nope, I never get tired of red nail polishes. Today I have for you one of my favorite red shades.
CND – Flashpoint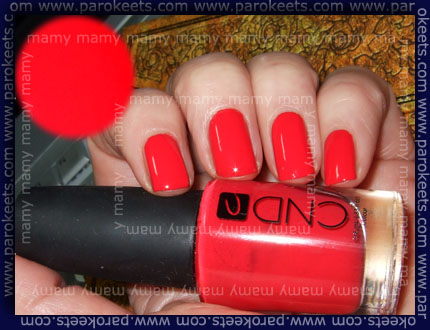 It's not completely red – it leans a little bit to coral side … and that only makes it more interesting. Application was non problematic. I used two coats, no top coat. Finish – creme.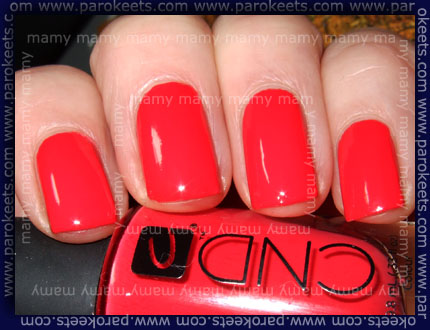 I upgraded it with Nfu Oh #44, but I could not capture the beauty of the flakies under the artificial light and sun is nowhere to be seen.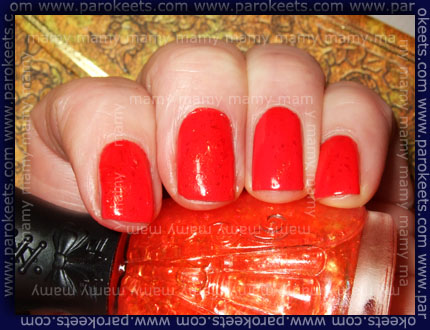 This shade reminds me of fire. I hope thoughts about "hot" things are keeping you warm in these cold days.