Glamourama is a limited edition by Catrice. The collection as a whole didn't impress me. It's nice, but nothing special. I bought two eyeshadows and one nail polish.
The eyeshadows are nice and well pigmented. I don't have any complaints about them. The limited edition eyeshadows are bigger than the ones from the regular line, but the price in Germany was the same, which is nice.
I used these eyeshadows when creating the pink make up, I showed you a while back.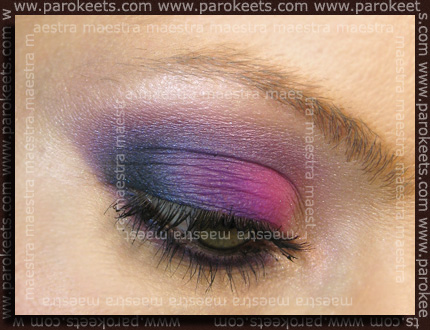 As mentioned before, I also bought one nail polish. It's called Times Square at Midnight and it's dark purple with purple and blue shimmer.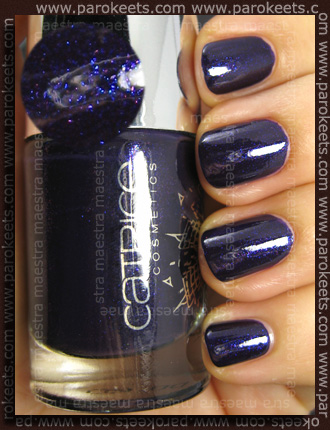 That's what I have for you for now. Now I have to hurry and wrap the Christmas presents. Yay!