I couldn't get over the fact that polish is "left behind", forgotten. Remember the China Glaze: Cloud Nine polish I shoved you a while ago?
Nail crazy suggested I use white polish as a base and then layer Cloud Nine over it. Interesting tip.
I used one layer of each polish. And blue glitter is suddenly visible.
You have to admit that it looks better – a lot better. Thx for the idea Nail crazy!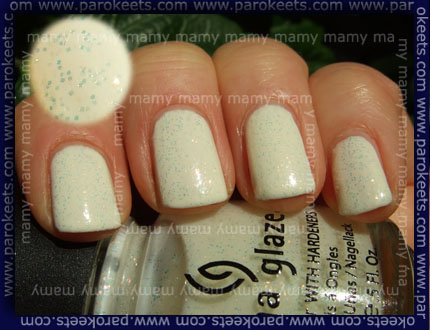 And what did I use as white base?
American Apparel: Cotton, white polish with very good coverage. One layer, creme finish.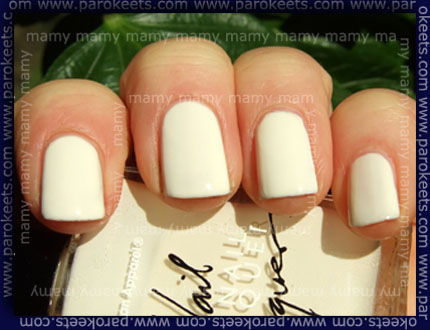 I just had to write this post. Simply because I love your ideas, tips, suggestions. And for you to see that your comments do not go unnoticed. Thank you girls!