I was surprised to see that Catrice and Essence limited edition stands were almost untouched in Germany. I didn't have much time, but I did manage to pick up all four of Catrice Welcome To Las Vegas nail polishes.
My first impression upon seeing them IRL was that they are nice, images on the bottles are cute and brushes a little bit different but nothing really special. In the end I liked all of them … even the Star of The Show as it's good for stamping.
All swatches are shown as 2 coats + top coat.
Catrice Star Of The Show: I'm not really huge fan of beige-yellowish-champagne shades. Especially not if they're streaky. But this polish has two good points in its favor – shimmer to make up for frostiness and clear stamping images.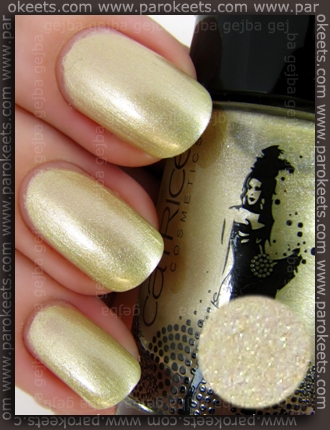 I stamped with Star Of The Show and Bundle Monster 205 image plate over Catrice Drama Queen nail polish.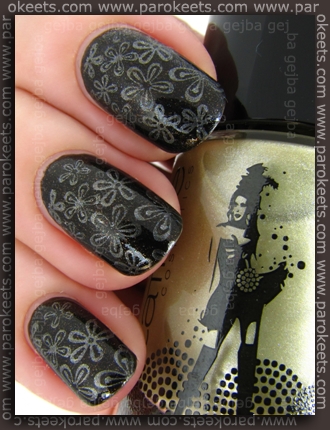 Catrice Alluring Night is nice darker blue shade with fine milled multicolored shimmer (teal, lighter blue …). It's slightly streaky though.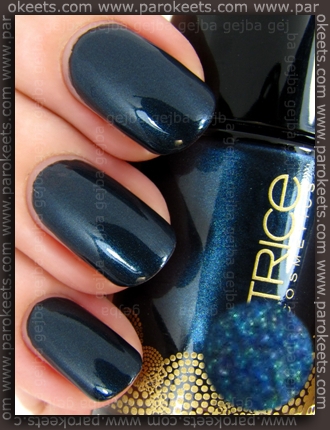 Catrice Lovely Sinner was bound to get my attention – it's dark red and shimmer/glittery. Of course I love it. :D This is slightly jelly formula, so I used thicker coats to achieve full coverage.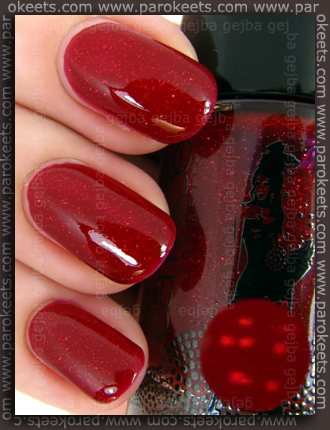 Catrice Drama Queen is black base with lots of very fine multicolored shimmer.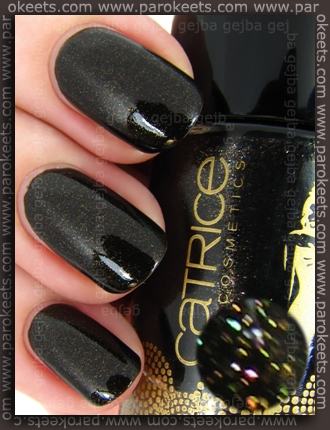 How does Lovely Sinner compare to Marylin&Me (dark dots are red glitter in the shade)? And how similar is Drama Queen to I Wear My Sunglasses At Night? See for yourself.
Price: 2,49 EUR (3.36 USD) for 10ml (0.33 fl.oz.).
Will you be getting any of the polishes from Catrice Welcome To Las Vegas LE?