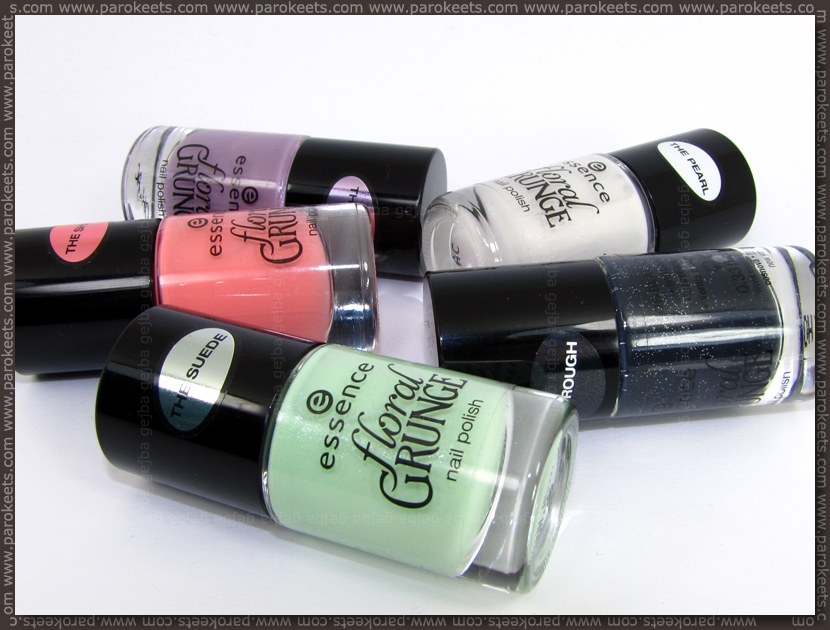 I bought Essence Floral Grunge LE a while ago and already wore 2 nail polishes from it. I guess green one is a given, but white one was actually the first one I put on. I just wanted to see if I like white color better than before … as in I like pastels more, does that translate to the white one also kind of logic. Well – it doesn't.
Essence Floral Grunge Lily Bloom is little bit off white shade because purple tint to it. Application was not awful but it wasn't smooth either. 2 coats were enough on the nails where I didn't manage to mess up first layer. I added 3rd coat to messed up nails and it looked OK. Coverage is not 100%, but it is pretty good. Finish is glossy on the photo thanks to 2 layers of top coat – it looks kind of glitter-grainy/semi-matte texture without it.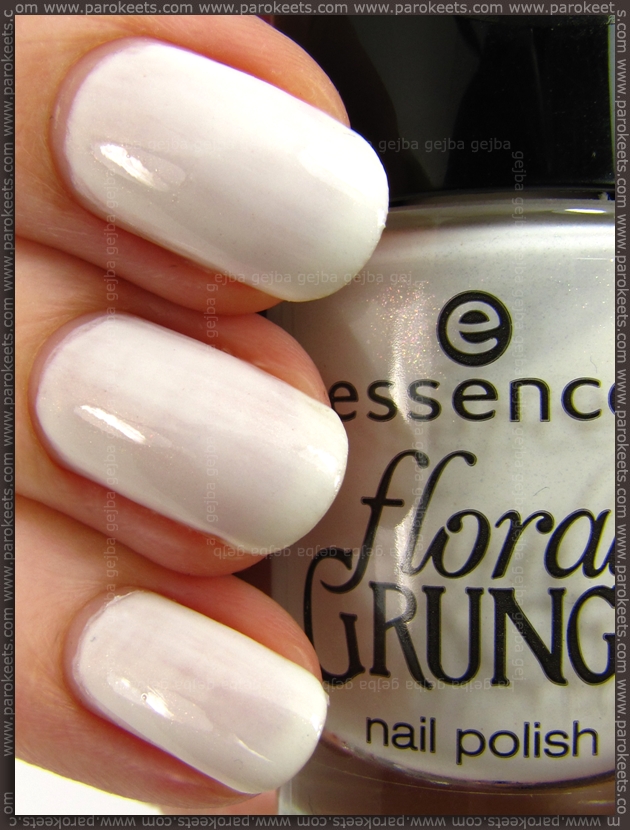 I loved green Grunge Me Tender! though. What a lovely shade and it's perfect for my skin tone! I did need 3 coats for nice and even application, but it drys very fast so it wasn't really a problem. Maybe I could have gotten away with 2 thicker layers, but I didn't feel like using glops of product. This finish is also kind of semi-matte. I used top coat for the swatch. This is how Grunge Me tender! look under artificial light: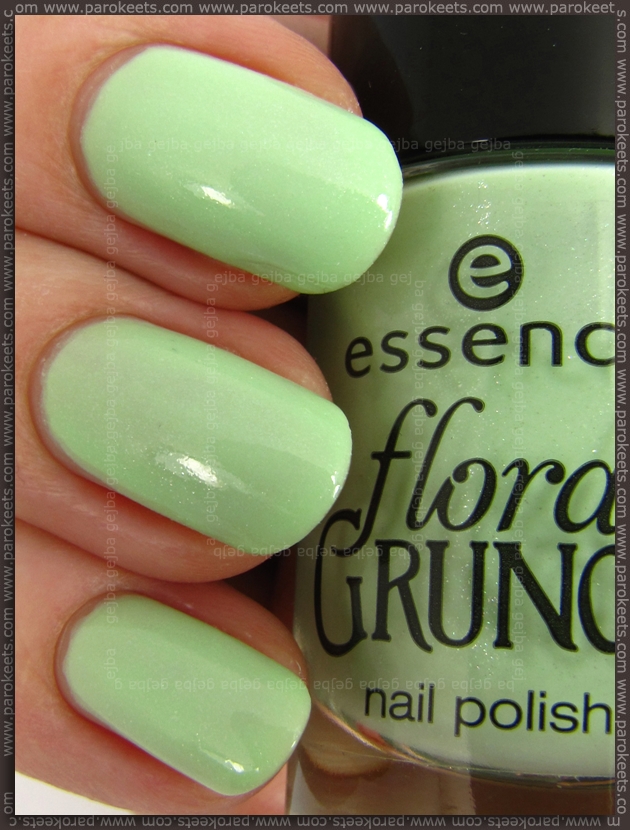 But this chameleon shades looks very different in shade/natural light so I took photo of comparison with Blossoms etc. A Hint Of Mint for Purple Rain in shade to show you the difference. Everything changes – shimmer is less visible, undertone is blue instead of green …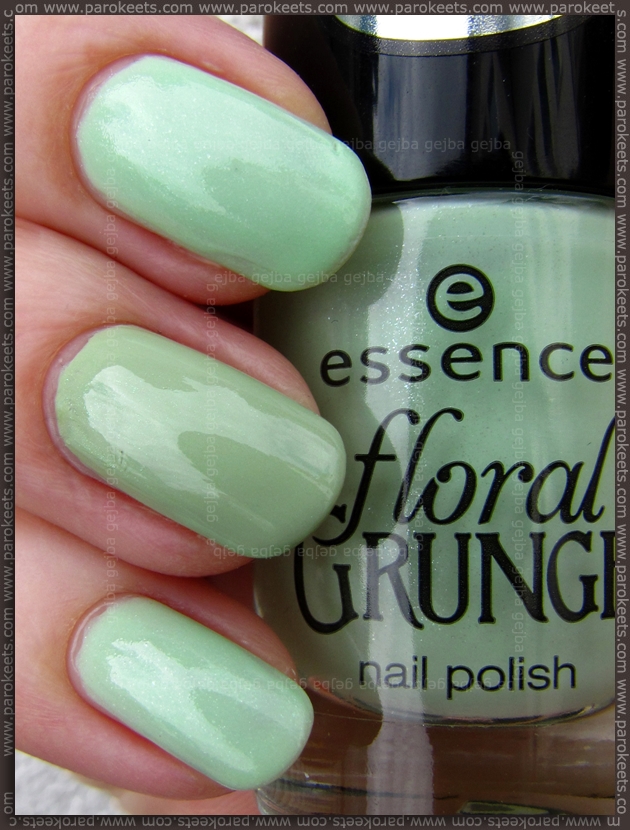 Other 3 shades I swatched at the same time. This time I didn't use any top coat so you can see the finish as is.
From top to bottom (2 coats each):
Be Flowerful – more coral in artificial light and purple in natural; glossy finish; not super easy to apply
Madly Purple – cooler purple with lots of tiny even cooler shimmer
Black To The Roots – semi-matte black base with silver glitter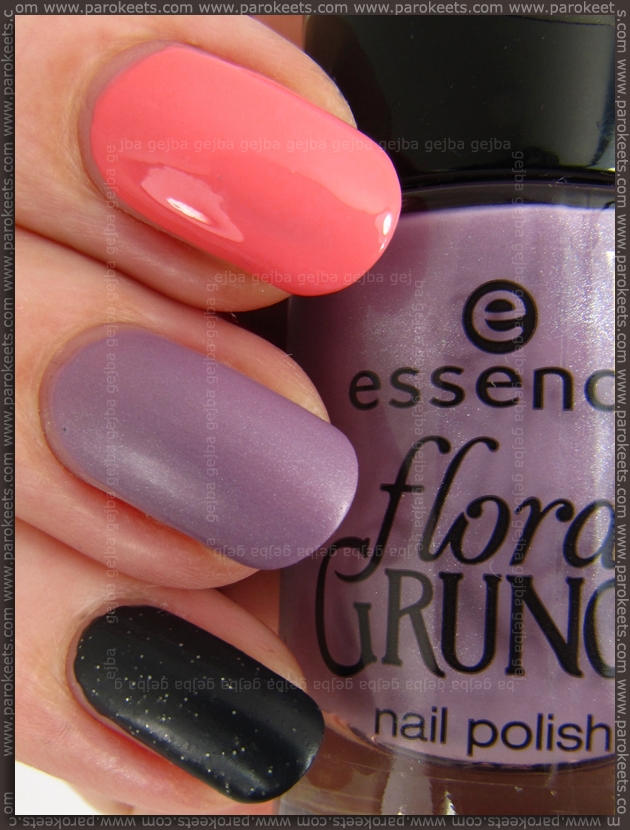 Shimmer is best seen in video review I posted on YouTube:

I saw only few products from Catrice Candy Shock – anything in it I would dreadfully miss?