One of my favorite products from Catrice fall 2014 products was their Nude Illusion liquid foundation. This is not really universal foundation as it is still mattifying, but I like it because it still gives some radiance to the skin. This foundation doesn't really look hot on me in a close up, but then again, who will ever look at me with magnifying glass? :D From normal distance my skin looks polished and I don't sneeze at the fact that it photographs well.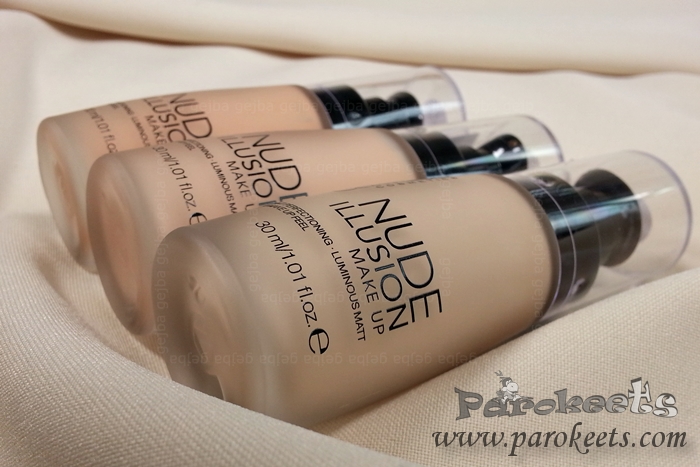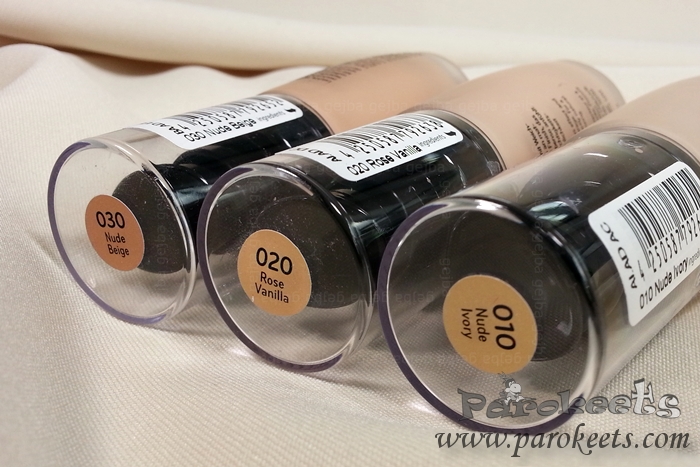 I mostly left matte foundation behind me as they just don't give me the look I'm searching for. But this one was one of those rare ones I still reach for. It gives me middle to high coverage depending on the amount, tool of application and layering. By far favorite way to apply Nude Illusion liquid foundation is Beauty blender and its dupes. They tend to bring radiance I sometimes struggle with brush application. I usually end up with middle coverage – pretty much everything is covered except larger imperfections.
Color selection is not perfect, but still good for drugstore price range. I have 3 lightest shades and only the lightest (010) works for me. As even 010 oxidizes on me it would be off shade if I didn't have "ups" moment in summer and am still sporting noticeable amount of tan on my neck.
030 is obliviously darker than 010 and 020. I would say the jump to the dark side is way to steep. 010 is more beige neutral toned foundation, but oxidizes on me to darker and more yellowish color spectrum. 020 has more peachy and pinkish tones to it, but as it is darker and this one too oxidizes on me it becomes slightly orange toned.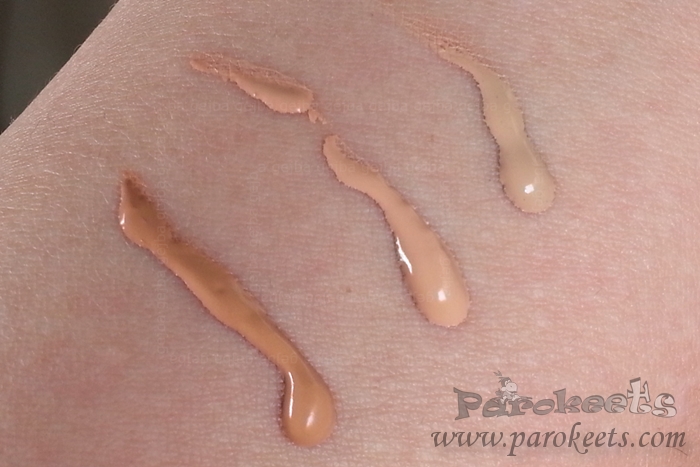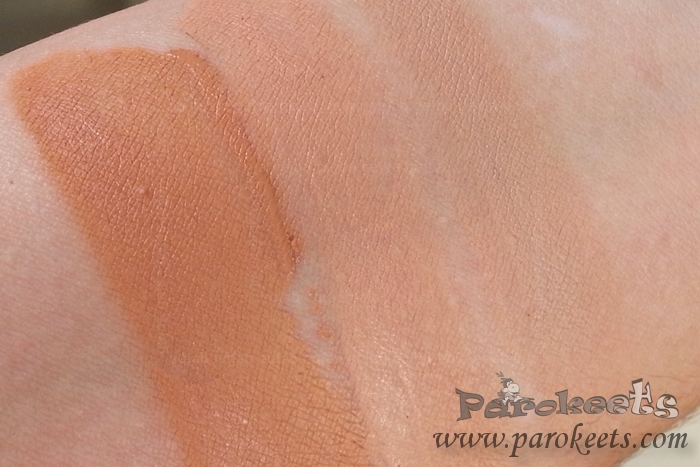 Formula is not liquidy but not too thick either. I had no issues with it. I did love the fact that smell is not overpowering and there were no unwanted reactions to the foundation. Staying power is good on me – but it varies depending of the base I use. Silicon primer will naturally do better job than no base at all. But is lasts at least 5 hours without setting powder or base, which I count as good result for liquid foundation.
Packaging is glass bottle with pump … one that works without the hitch.
For me, this foundation is great drugstore find that I'll be mainly using in spring and beginning of summer. In winter my skin is too dry to reach for matiffying foundation as I can't find moisturizer that works for me. Interestingly enough, not even in January do I have issues with foundation sticking to dry areas . I tried other similar foundations and problems is visible but not with this one … I have no clue why.
Price: 7,7 EUR for 30ml (1.01 fl.oz.)
[divider]
What kind of birthday giveaway series would this be without one of my favorite drugstore brands. Rules are same old. You must apply in the Rafflecopter app below. Only mandatory step is answering in the comments – which of the discontinued Catrice/Essence products would you liked to see returned?
Is INTERNATIONAL.
*some products I received for review purposes