IsaDora is of of those brands that I like, buy from them all the time, but for some reason just doesn't end up on blog that often. I decided it is time that I feature few of those skipped brands/products and IsaDora nail polishes are the first one. As I swatches so few of IsaDora's nail polishes, I simply shopped my stash.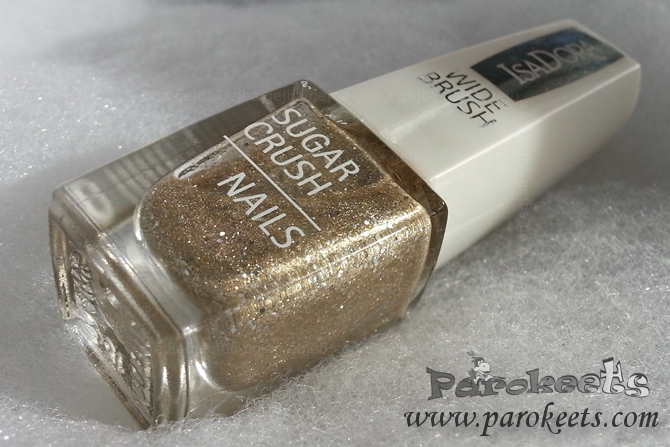 Gold sand finish nail polish was the one that kept popping up. Ocean Crush was a hit in my book, so how could Gold Crush (116) be anything less. Formula is pretty similar to blue-green textured nail polish – quick to dry, 2 coats give you pretty much full coverage and it sparkles beautifully.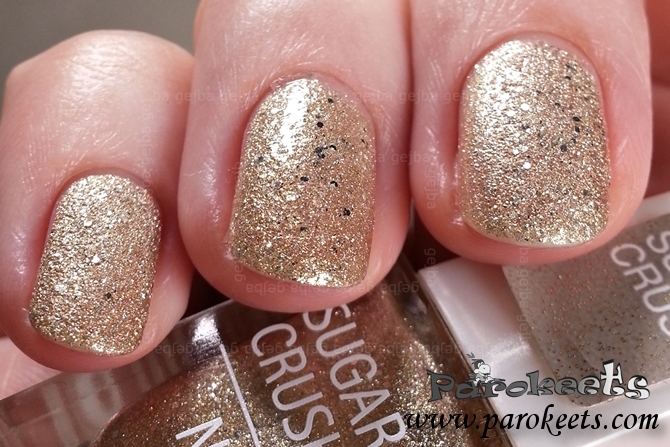 One of the reasons I like IsaDora's nail polishes are their large brushes. I can't say I love big nail brushes by default, but theirs works for me.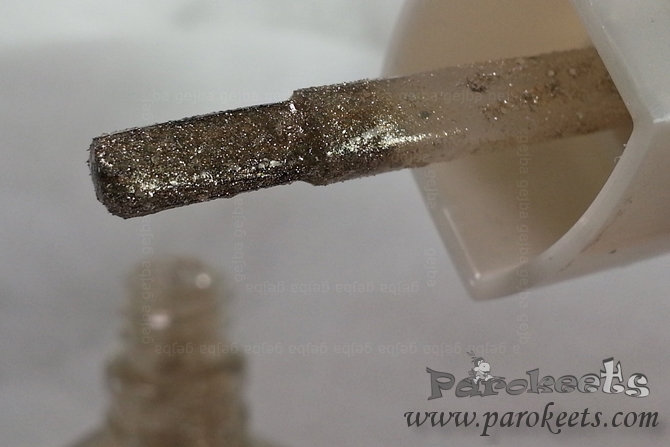 As soon as I had gold nail polish on, I could see snowflakes and snowman stamped over it. It took me 4 days to do it, so you can see how well IsaDora's "sugar crush" nail polishes last on me. And who says moms are not allowed to play with LEGO?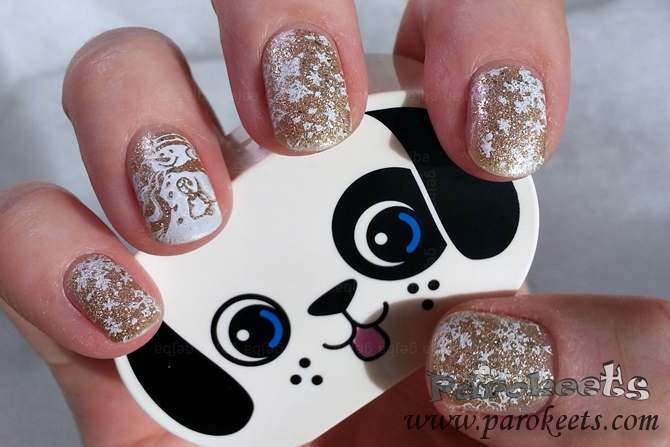 [divider]
Which IsaDora product is your favorite and why?