Comparisons
Comparison: Misa – Toxic Seduction vs. Zoya – Veruschka
By
|
You've already seen both shades in my previous posts. Today I have a comparison for you. Both shades are gorgeous and both are dark green. The main difference between them is that Veruschka has matte finish while Toxic Seduction has glossy finish. But when you add glossy top coat to Veruschka you get a deep green sparkly goddess. Seriously, it's amazing how shimmer comes to life with a touch of glossy top coat. Pure beauty …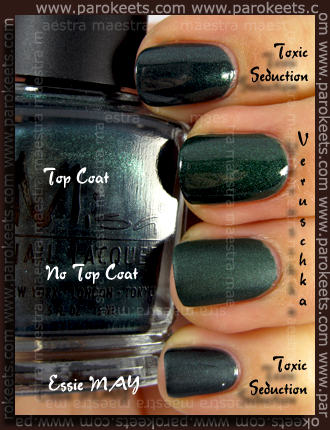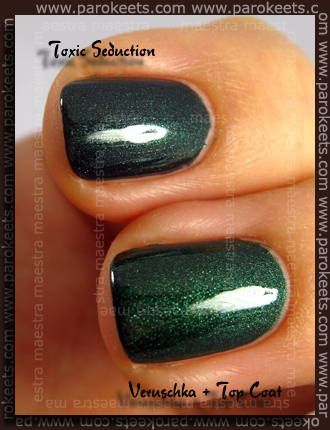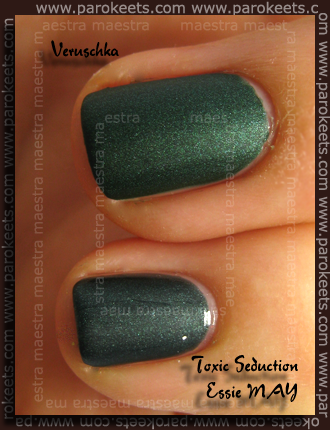 If you look closely, you can see the difference. The polishes are definitely not dupes, but I think they come pretty close. Toxic Seduction is bit more on the blue side, while Veruschka tends to the warm green side.
If I had to choose, I think I'd pick Veruschka. But if you already have Toxic Seduction you may just get Essie's Matte About You top coat and you almost have Veruschka.

I can't think of a place here in Slovenia, that would sell Misa polishes. Zoya is sold by NATI Studio in Ljubljana.
Which polish would you choose if you'd have to?