When bloo (one of our Slovenian readers) read my Metal babe with something extra post she wondered how would it look like if I used both light and dark blue bubbles on the same finger.
I loved the idea!
Since I had enough of blue I used pink instead. I used Fauxnad plate H7, Avon Polished Pink and p2 Stylish polish.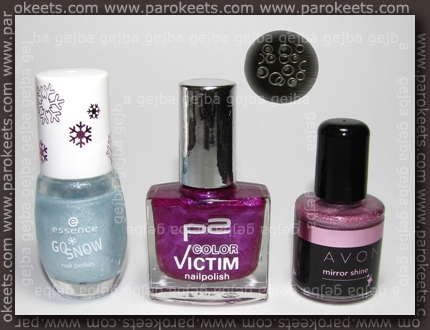 My chosen base – Essence Alpine Snow gave me a headache. I had to use three coats to cover up VNL and it was really difficult to apply. Polish has very interesting shimmer/glitter – it looks like little glass shards but you can really see them only when removing polish … you get them all over the hands.
I really need smaller stamp. My wish was to stamp each bubble individually, but it was no go with my Gulliver size stamp. I had to remove pink massacre manicure and just did two prints with different colors on each nail.
Here is the result: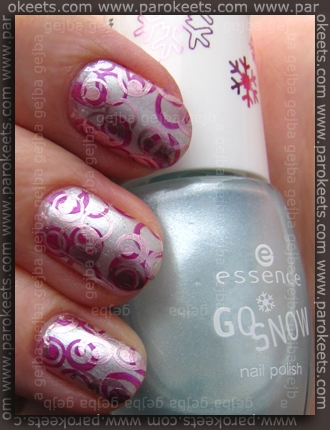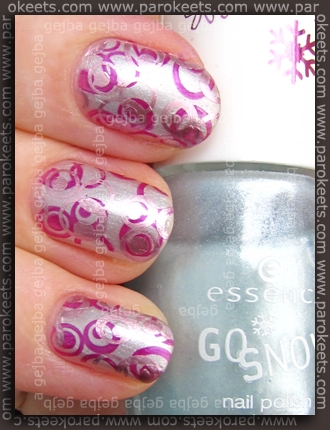 I'm not unhappy with the manicure, but I would prefer it I managed to do the first one with placing one bubble at the time.
How do you like it?