This is the second part of the BIH haul.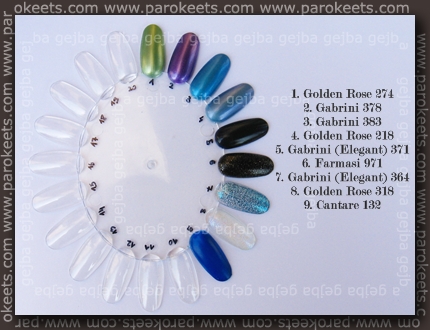 This wheel consists mostly from cool undertone polishes. As you can see, I got a lot less of those, so the wheel remained unfinished.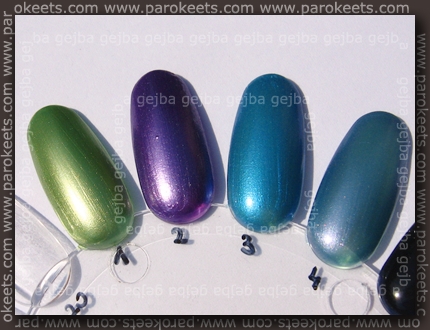 You could admire some of them already on Maestra's photos. Like Gabrini 383 and Gabrini 364 in a duet with Golden Rose 318.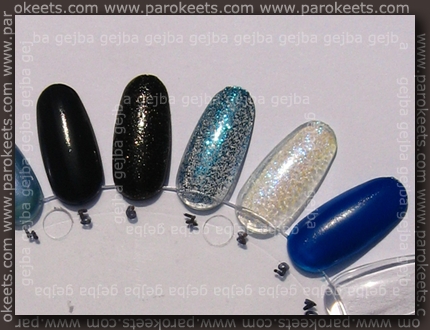 Gabrini Elegant 371 is really dark dark blue. I have something special in store for this polish.
I already showed you Cantare 132. This one was bought at the latter date and then added to the wheel.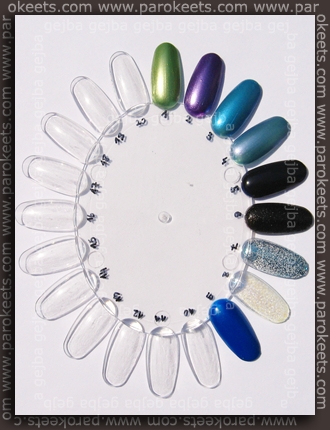 HERE is the first oval … in case you missed it.