I'm impressed with H&M nail polishes. If you ran into them, I recommend you try them out.
Today I have for you Material Girl. Color? Hmm – it's not really red or pink or coral and it has purple shimmer. You better see for your self.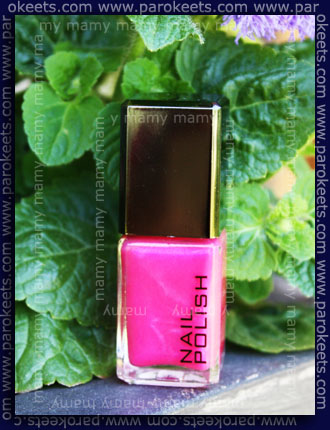 Cyclamen color? What do you think? You can see the purple shimmer in the bottle.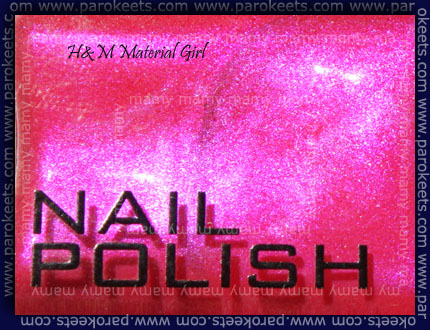 I could not stop staring at it.   It's very lively color. Put it in shade and it's still beautiful and it shines even without the sun. Polish is very opaque so one layer can be enough. I applied two. I give this polish perfect score for the application.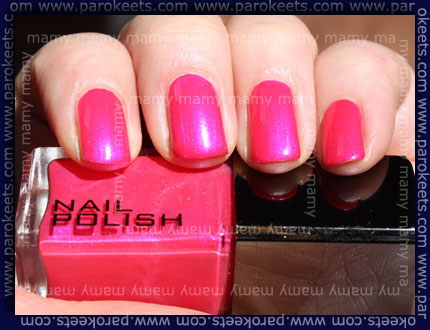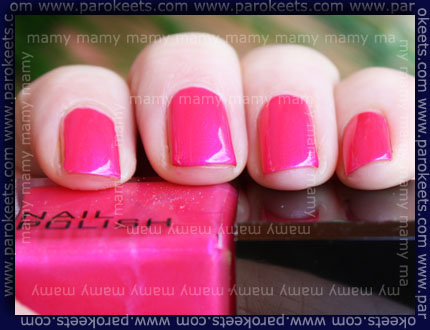 This missy is multicolored too.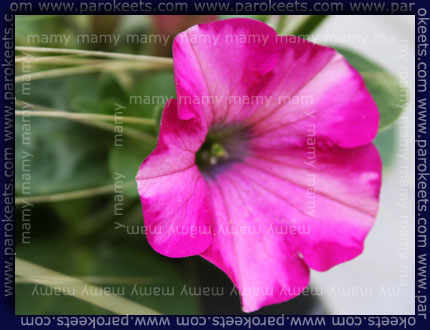 And this mister also…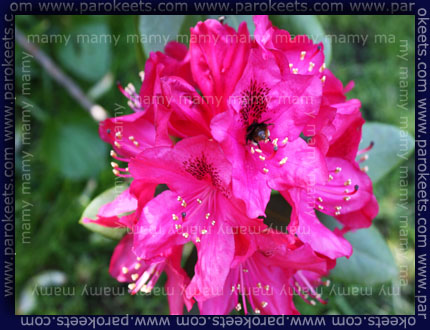 I always seek for comparable colors in the nature.
Thank you for your attention.