First time I saw p2 Gorgeous it reminded me of S-he 436 shade. Of course I had to compare them right away. :D
Polishes look similar, but they're not identical. 436 is a few shades lighter and a little more warmer purple than Gorgeous.
I used 2 layers + top coat.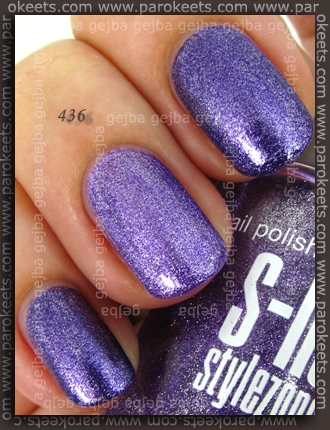 I would have hard time deciding which one is prettier. Luckily for me I have both.