Our reader Marta said that Tease-y Does It reminded her of another gorgeous polish Melanzana Glitter made by Collistar. Marta, thanks for your comment, I would never think of this comparison. And you know what? These polishes are indeed very close, but not dupes.
Polishes look nothing alike in the bottles. Only the shimmer or small flakes look similar.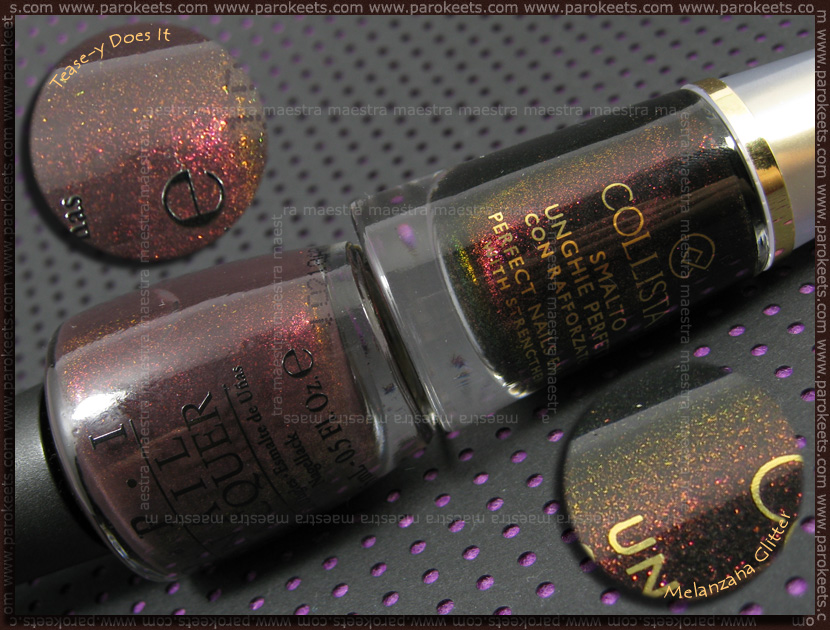 After two coats on the nails the story is a bit different. They look very similar, although under strong light you can see the difference.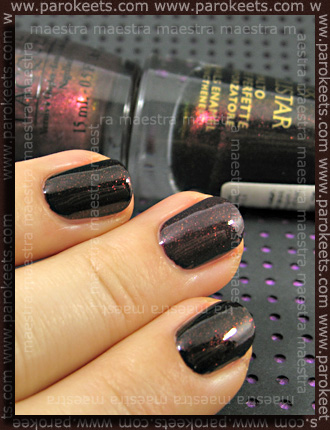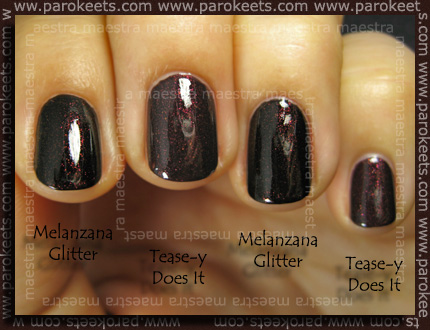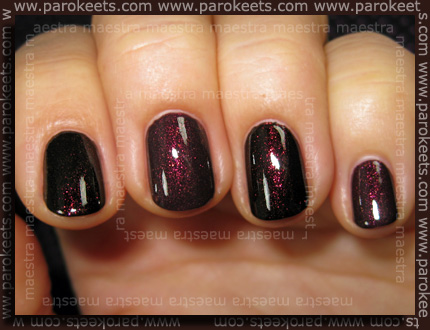 The application was easy with both of them. I prefer the Collistar brush. Melanzana Glitter is more pigmented than the Tease-y Does It. You'll definitely need two good coats with Tease-y Does It, while Melanzana Glitter looks almost perfect with one carefully applied coat. Melanzana Glitter has darker base, it's almost black. Tease-y Does It has dark purple-brown base with a bit of smokiness (best seen in the first photo).
While Tease-y Does It and Melanzana Glitter aren't dupes, they are close. And for some close enough not to have both. For me, both are must haves for fall and winter as they look very cool on the nails – vampy but with visible shimmer.
To make this post even more interesting. Here are two konadicures I did with the Collistar – Melanzana Glitter polish.
First is a konadicure I already showed you here on Parokeets. Here Melanzana Glitter is used for stamping. Yes, it's that pigmented that you can use it even for stamping.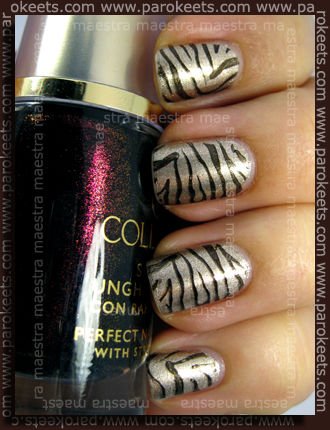 Next is a konadicure I did for a Slovenian web site called ARS Cosmetica. Here's a LINK to my article – sorry, article is only in Slovenian language, but there's a lot of photos.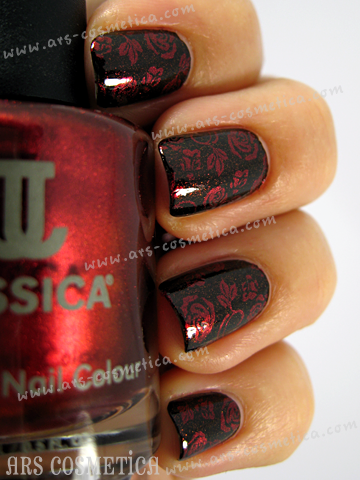 I hope this post was helpful for some of you.
Please, write in the comments which polish wins the game for you – Tease-y Does It or Melanzana Glitter? Or are you maybe like me and you need both of them?