It is been a while since our American Apparel haul. Remember how Maestra placed them in line and made nail wheel swatches? What a beautiful sight.
Today I have for you swatches and descriptions of my part of the haul.
Coney Island: pretty pastel pink shade – not baby pink but wearable pink.
Polish is quite thick, very opaque, 2 layers, creme finish.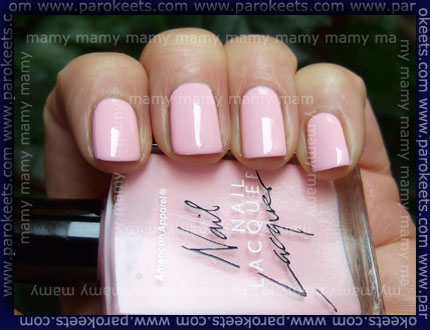 L'Esprit: soft lilac colored – like lavender after the rain or washed out from the sun. Gorgeous pastel shade just right for the spring time. It look a little bit too blue in the photo.
This one is also thick, 2 layers, creme finish.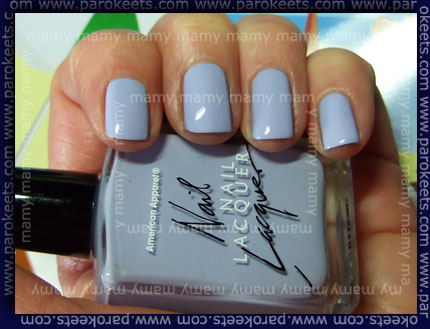 Butter: warm yellow shade, pastel, very good coverage, creme.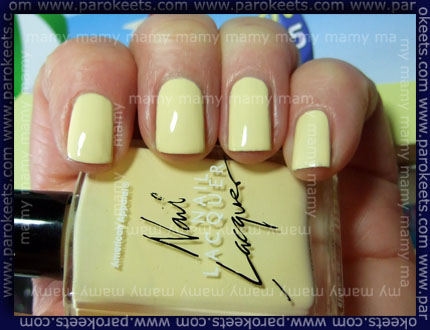 Office: the only one that stands out … and not in the good way – watery, 3 layers, hardly there green shade. It looks to green/almost turquoise in the photo.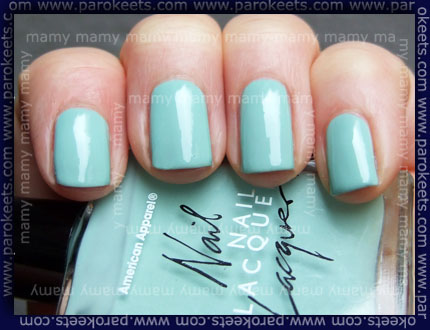 Malibu Green: is my favorite. Turquoise/green shade with very good opacity, creme finish. 2 layers.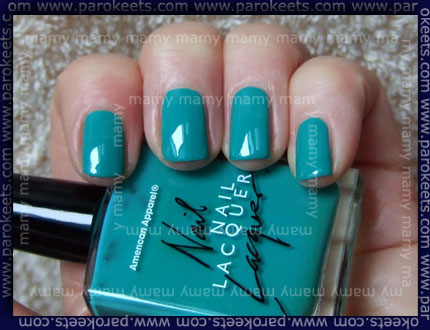 Passport Blue: dark blue, opaque, 2 layers necessary. Creme finish.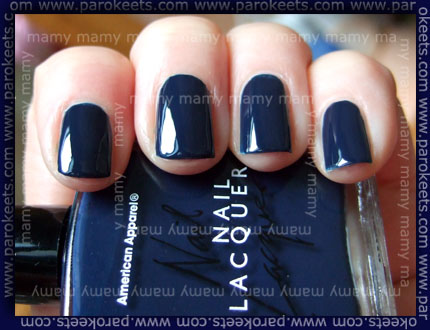 All of the polishes are very opaque and have thick formula … except Office. I remember I had difficulties with application the first time (and I disliked the brush) I tried them out, but I had no such problems today. It's harder to do the curve since the polishes are really thick, but that was the only minus. It is important to use thinner layers and stay clear from too much polish on the brush.
You have already seen the white shade – Cotton as I use it as a base for layering.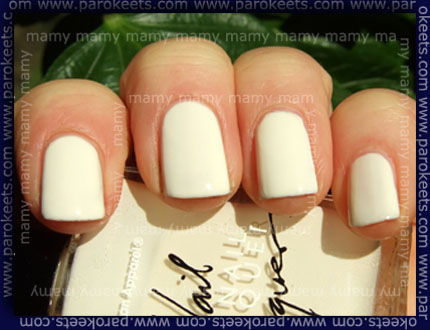 Hope you liked my American Apparel nail polish collection.