Vesna from Beauty addict is "guilty", that I bought China Glaze – Ruby Pumps on our visit to Zagreb beauty fair.
You probably know the feeling when there is hard to find polish that you do not already have …
… and when you see something special you have to have it.
Vesna suggested Ruby Pumps to me and this beauty definitively deserves a couple of words to be said about it.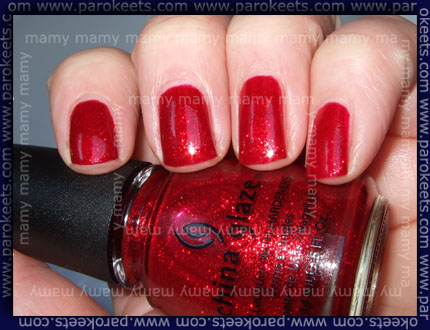 Bright red base with red glitter is somewhat sheer, so I used three thin layers.  Red glitter is stunning and gives this polish it's depth. Beautiful and glamorous polish that you really should check out.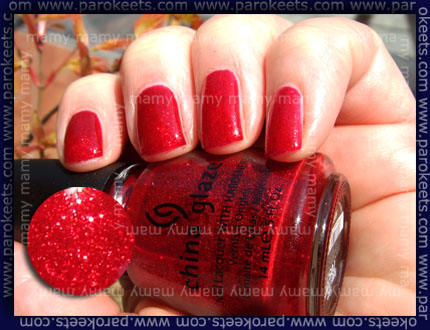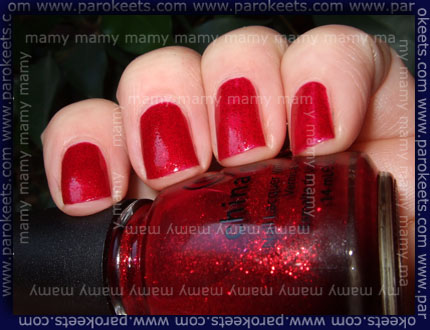 I was really looking forward to Konad stand in the fair. And contrary to last years stand in Slovenia where prices were way to high, they were very affordable in Croatia – 2,6€ a piece. I bought S6 image plate.
I stamped one of the images from S6 onto Essence Bella polish.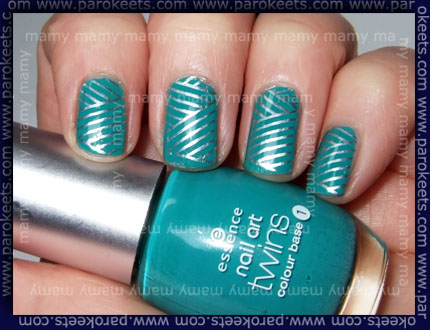 I love geometrical all over images so this IP is simply made for me. This was the only plate from the bunch with all over images on it that was missing from my collection.
Yes, the trip to Zagreb was wonderful … with big thanks to Vesna and Maybe.