When I first saw Catrice's new shade I'm A Star it immediately reminded me of another polish by Catrice that was part of a LE called Papagena. Gejba reviewed and swatched all the polishes from that collection HERE. And I'm A Star reminded me of a polish called Welcome To The Jungle. Here are the comparison photos.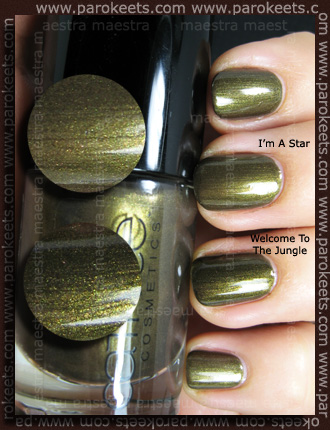 As you can see from the photos above, these are not dupes. Welcome To The Jungle is deeper and richer in color. The application of both was unproblematic. I love both, but if I had to choose Welcome To The Jungle would be the winner for me.
And which one do you prefer? I'm A Star or Welcome To The Jungle?