Magnetic nail polishes have been my passion for quite a while now. I love to play with them, try out different designs … When I first saw that there are 3 new magnetic nail polishes and a magnet among Essence spring 2012 assortment change, I was intrigued. But I hesitated whether I should get all of them or not as I don't have good experience with their magnetic line. But for the price … in the end I bought all of them.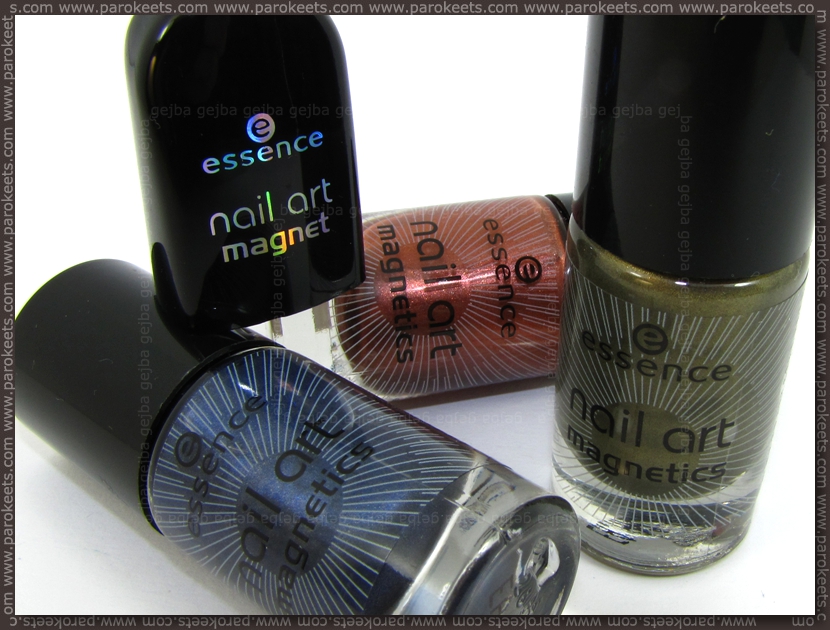 I have good and bad news. Let's start with the bad – magnet is still not what it's suppose to be. Just not enough punch behind it. Good news? Polishes are a dream – lovely colors and lots of iron particles. So combination actually gives a result … best if you literally press the magnet into the wet polish, but let's not go there.
With all swatches I applied one coat for a base and then used magnet on the wet second coat. I guess by now you all know the drill.
Essence Love Potion is pretty weirdish shade that wants to be copperish, looks almost brownish but has some pink in there too. It's not ugly, but I can't say it's pretty either. I'll call it interesting. :D I used new Essence star magnet with this shade.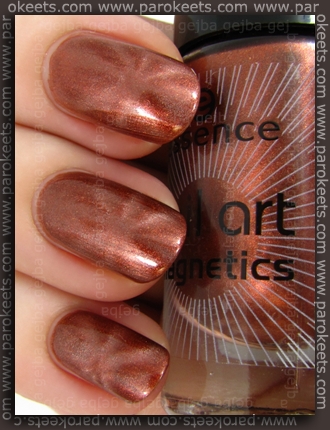 Green magnetic shade goes by the name Wish List Secrets!. I used this nail polish in combination with Alessandro diagonal magnet. Darker green and gray-light green combo rocks.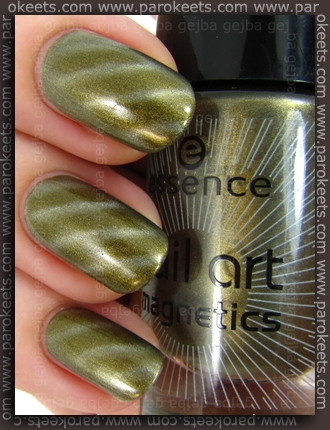 I left the best one for the end. Fantastic dark blue magnetic polish with slight purplish undertone/shimmer – Spell Bound!. I used this one with LCN star magnet …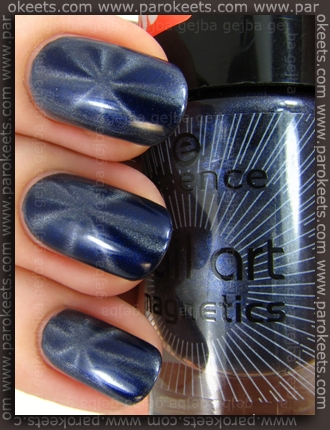 … while Maestra chose Alessandro diagonal magnet …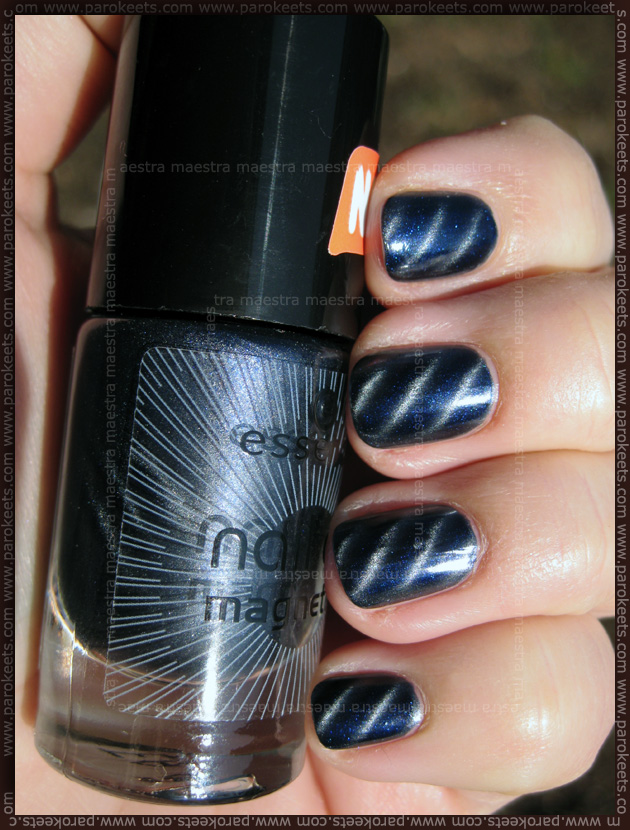 I got the feeling that blue one is little bit more loaded with metal particles. But even if it is, I can't say any of the polishes is a dud … unlike the majority of the previous magnetic polishes in Essence regular line. Thumbs up for Essence for improving their formula. Now they just have to make better magnet.
Price (if I'm not mistaken) is the same for the nail polish (8ml/0.27 fl.oz.) and magnet – 1,89 EUR (2.5 USD).
---
And we have a little surprise for you. We picked up few new Essence nail polishes so it's time for giveaway. Quick rules: one entry per person, you have to follow with one account ONLY, leave a comment, giveaway is international and closes on the 26th of March. For those entering with Tweeter – you can click on Tweet button at the bottom of the post and leave your nickname in the specified field. Additional rules (shipping, age) are still the same.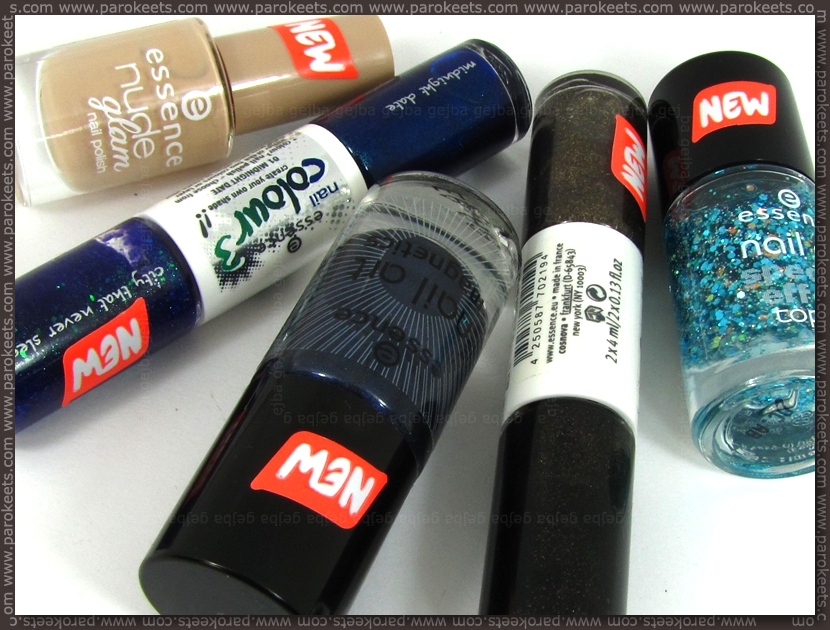 Giveaway is now CLOSED. Thank you all for entering.