Gejba already wrote a quick post about Manhattan LE Colour Collection 2. I bought three of the six polishes in this collection.
Polish with the name …well number: :whistle:
69F: is polish in fashionable taupe color … to light for my taste.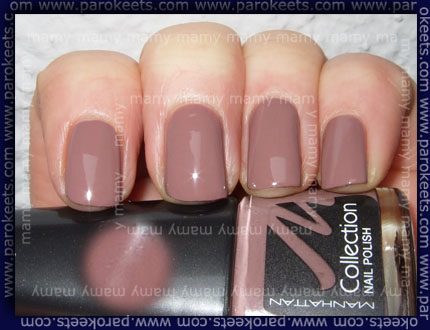 78T: blue shade with a little bit of turquoise in it.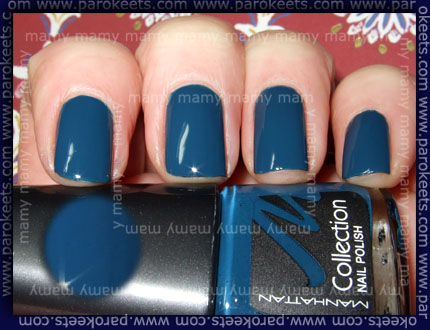 101V: gray polish, interesting, pretty.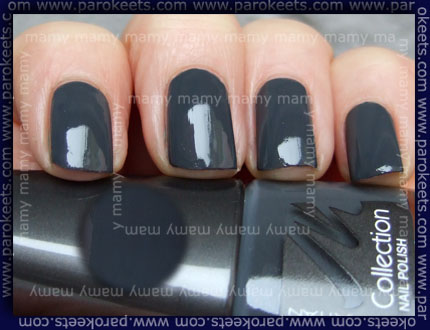 I used two layers on all the photos. I liked the brush, application was easy. Bottles hold 7ml of polish. They're just thick enough and are OK pigmented. All photos taken in sunlight.
Pretty shades … but boring. :haha:
I like my manicure to be noticed, to sparkle … How to achieve the desired effect? Piece of cake. I'm lucky enough to own bunch of polishes that could do the job. :bow:
I can not say that I do not like the polishes, but I like them a lot more in the following photos. :drop: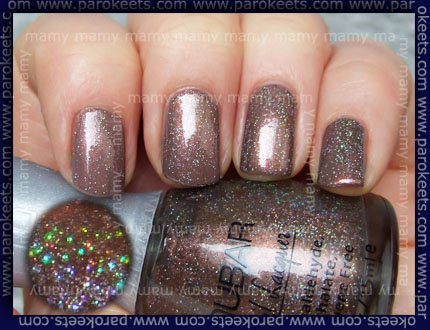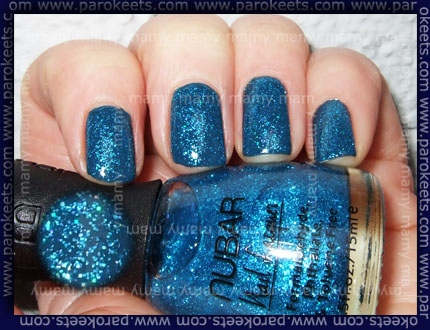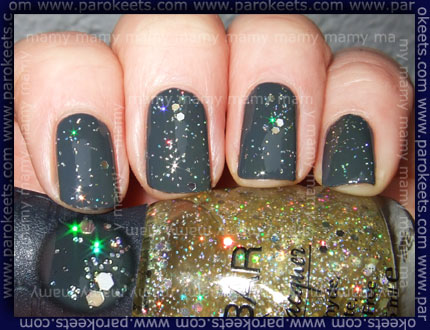 I'll let the details to tell the story this time. I really have nothing to add. I was impressed. :pic:
Greetings from very cold country at the moment. :wave:
This post is also available in SLO.