How to wear good such a unusual shade like CND's Sour Apple? Let me just quick remind you, how Sour Apple looks like…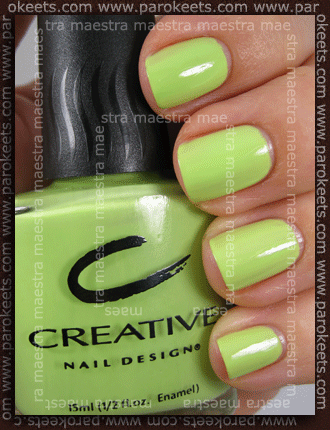 It is really an unusual shade and so eye caching. I wore it to a formal "prireditev" and I had to match my outfit with this vibrant light green. What I did?
I wore black clothes and matched the accessories with nail polish. I made a necklace for this occasion.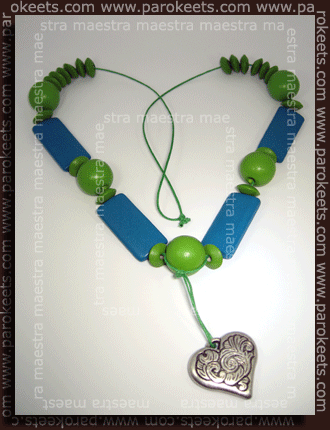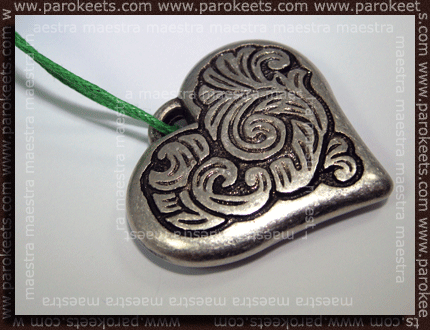 I had huge luck finding perfect "dokolenke".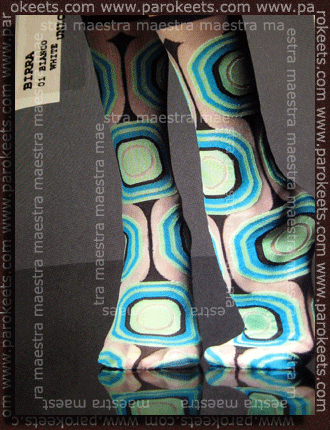 These are Max Mara "dokolenke". The model is called Birra. The picture above is picture of the packaging, so it's not me in the picture. I instantly felt in love with these "dokolenke". They are just enough crazy for my Sour Apple nail polish. :silly:
Of course I also had to match my make up with my outfit. I decided for following eyeshadows: Fancy, Shamrock, Cornflower and Egyptian Desert from Sweetscents and Pearl Beige from Everyday Minerals.
For the eyeshadow base I used Revlon's Eyeglide in shade Jade. And it worked perfectly. I tooke the picture above 10 hours after I did this make up. Awesome!
Kako dobro nositi tako nenavaden odtenek, kot je Sour Apple znamke Creative Nail Design? Naj vam osvežim spomin, kakšen je Sour Apple…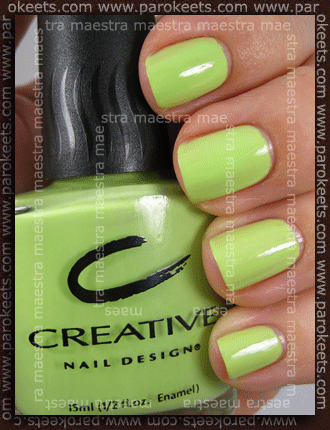 Resnično zelo poseben odtenek. Tako svež in svetlo zelen. Gejba je dejala, da je to "strupenko" :silly: In po svoje je imela prav, saj gre resnično za skoraj strupeno zelen odtenek. Ni sicer neon, a je zagotovo zelo živahen in vpadljiv. Včeraj sem nosila ta odtenek. In ker sem se udeležila formalne prireditve, sem morala odtenek primerno umestiti v svoj "outfit". Odločila sem se, da bodo moja oblačila črna in da bodo modni dodatki dali črnini življenje.
Za to priložnost sem naredila verižico. Vse potrebno sem kupila v trgovini Prometej v Ljubljani.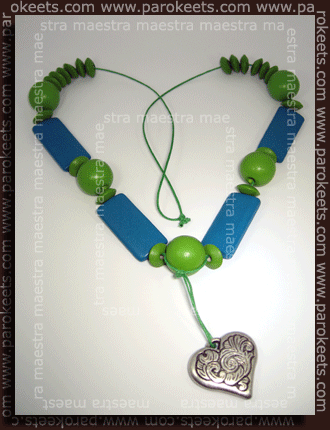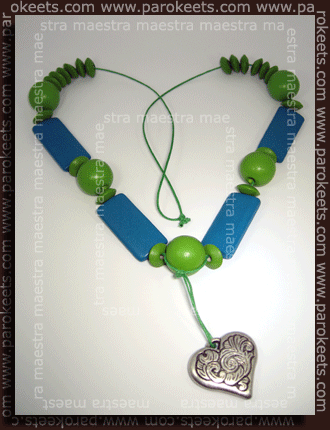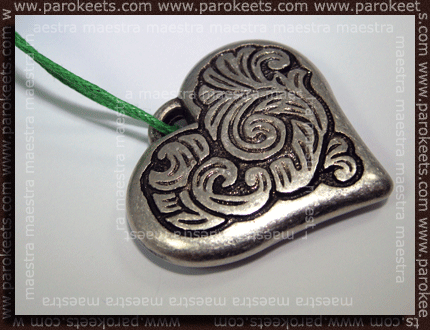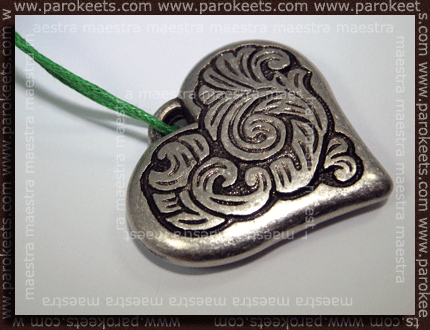 Na mojo neznansko srečo, sem našla še perfektne dokolenke.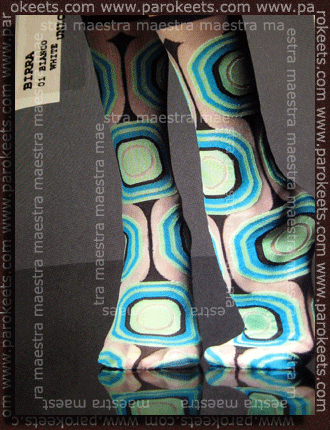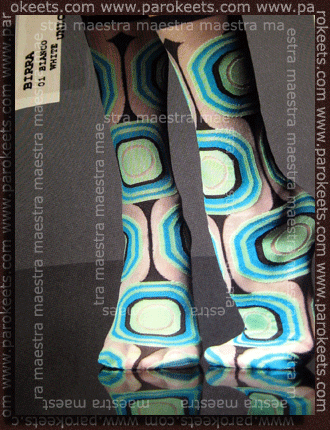 Dokolenke sem kupila v trgovini Fabiani in so znamke Max Mara. Model se imenuje Birra. Na zgornji fotografiji nisem jaz, ampak sem fotografirala embalažo :wink:   V te dokolenke sem se takoj zaljubila! Tako posebne in odštekane so! Obute sem imela črne balerinke, da so nogavičke lahko nagajivo kukale ven :silly:
K vsej opravi seveda sodi še primeren "make up". Odločila sem se za naslednja senčila: Fancy, Shamrock, Cornflower in Egyptian Desert znamke Sweetscents ter Pearl Beige znamke Everyday Minerals.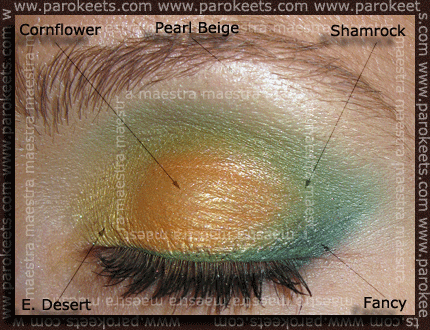 Za podlago sem uporabila kremno senčilo EyeGlide znamke Revlon v odtenku Jade. Senčilo se je super odrezalo kot podlaga. O tem se lahko prepričate sami. Zgornja fotografija je namreč nastala 10 ur po tistem, ko sem "make up" naredila. In dejansko nisem čisto nič popravljala, preden sem fotografirala. Odlično, res!
Vse na kupu izgleda zelo živahno in pisano, a če si poskušate predstavljati, da je na meni prevladovala črna barva, potem boste dobili dejansko sliko :wink:
Ali je kombinacija dobra, presodite sami… Jaz sem se dobro počutila :cool: