Photo for our reader kokola who wondered how similar is Catrice Bloody Mary To Go to Essence Jelly Baby LE Cherry Juice polish.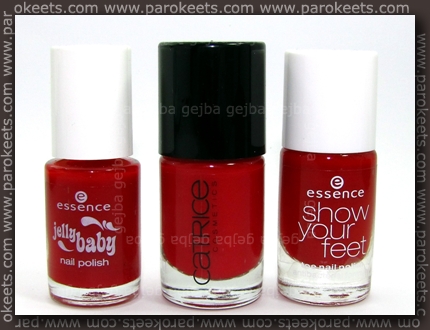 I added Essence SYF Hot Red to represent a little bit cooler red shade (with creme finish) than other two but still with in the same family tree.
Cherry Juice is slightly darker and with little bit more blue than Bloody Mary To Go which leans a little bit more to the neutral side.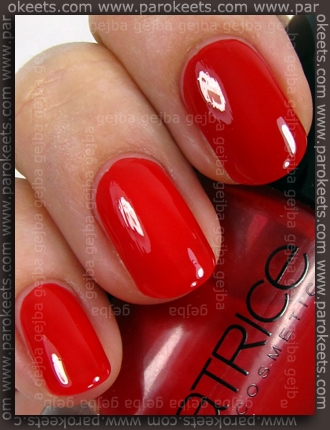 Cherry Juice and Bloody Mary To Go are both jelly finishes, so the nail line is still a little bit visible after two coast. I added one layer of top coat.
Catrice brush wins hands down over the Jelly Baby one.