I guess it's no surprise if I tell you that Sweetscents pigments are my favorite mineral eyeshadows. :silly:
Together with eyeshadows you can win in our 2nd birthday giveaway, we received bunch of samples for Parokeets ladies. :w00t: Children are less excited over presents than I am over new Sweetscents "baggies". I have to try them out right away, note which one are must haves … :biggrin:
Today I have for you swatches of six shades that are more or less appropriate for everyday make-up:
Cream: light color with subtle beige-gold tone;
Butterfly: belongs to the family of iridescent shades, but on me it stays light lilac color most of the time;
Warmth Glow: has "creme" finish I adore. Application is poetry, and goldish-beige color is ideal for subtle make-up;
Warmed Bronze: wearable bronze shade, with shimmer;
Taupe: gray-brown shade that can be nicely incorporated in day look – crease, liner …;
Midnight Blue: gorgeous blue base with quite a lot of silver shimmer (odd man out in this selection).
Swatches are made over the base.
First photo is taken in shade with temperatures belove freezing … goose bumps were unavoidable. :biggrin:
Photo taken in lightbox:
For the end – Maestra's make-up where she used Warmed Bronze and Cream … among other shades. :wub: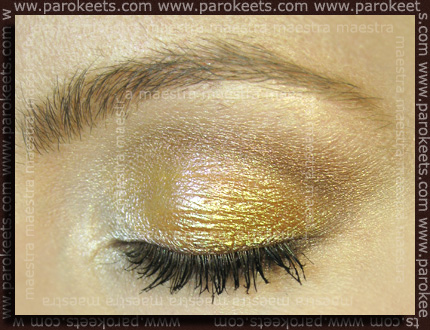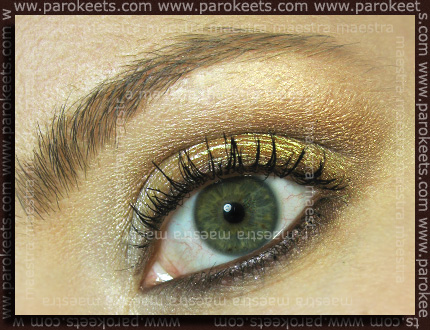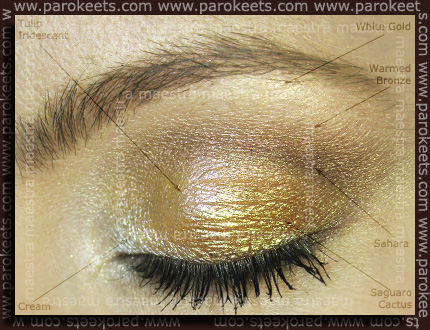 For next Sweetscents post we prepared bolder colors … and make up. :angel:
P.S. Some of you asked me what do I do with 10g of one pigment. :silly: Let me give you a hint – got to the Products – Samplers and scroll to the bottom of the page. There you'll find my favorite category – 5 gram sampler 12 jar Pack. :biggrin:
This post is also available in SLO.