Parokeets blog is celebrating it's second birthday today!
As we already mentioned in our December newsletter, we wanted to celebrate our second birthday with a bang, so we started preparing for it in November. :D
You're the best readers out there so you deserve the best award possible! Your support, enthusiasm and comments mean the world to us, so we decided to invest a lot of time in this giveaway to give back to you at least a fraction of the joy you bring to us.
Companies we contacted really came through and donated a lot of fantastic products for our giveaway.
Take a look what is waiting for one of our readers: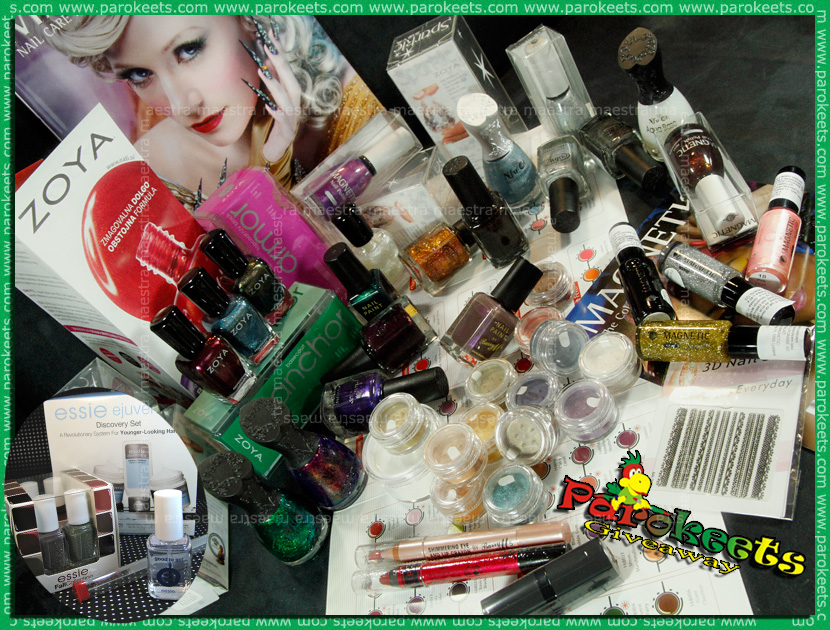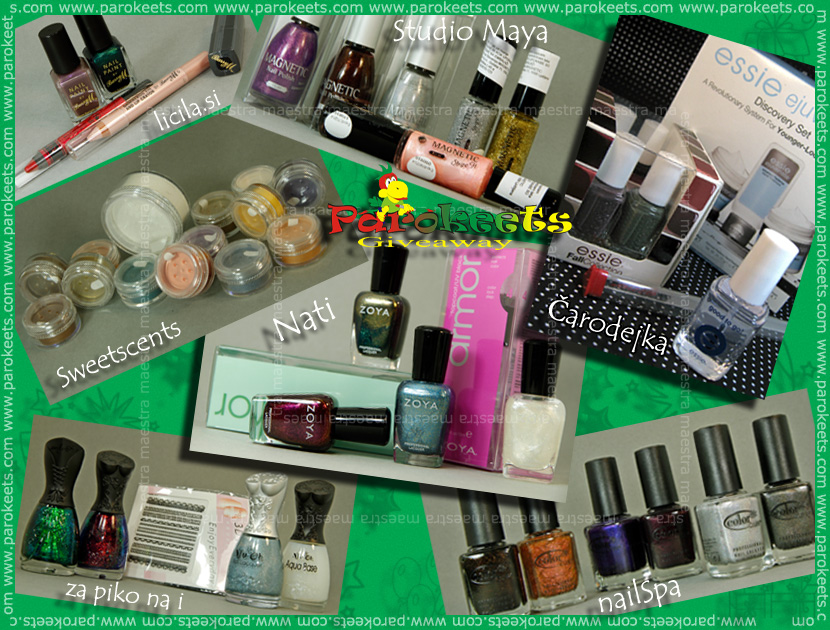 Zoya: Crystal, Edyta, Valerie, Sparkle Gloss, Armor, Anchor.
Essie: Fall 2010 minis, Ejuvenate Discovery Set, Good To Go top coat, crystal file.
Color Club: Worth The Risque, Wild and Willing, Catwalk Queen, Electronica, Revvvolution, With Abandon.
Sweetscents: Flat Gold, Twilight, Coffee, Oriental Beige, Confederate Blue, Penny, Teal, Iridescent Copper, Goldstone, Perfection, Cornflower, Egyptian Sands, Amethyst + 30g Green Tea Overnight Rejuvenation.
Magnetic: Shimmering Silver, Finger Fashion, Glamour Brown + Strip It: Silver Glitter, Gold Glitter, Ping Pearl, Black.
Nfu-Oh: 51, 56, 65, Aqua Base. 3D Nail Seal stickers.
Barry M: Dusky Mauve and Racing Green polish, Scarlet Red lip lacquer crayon, Marshmallow shimmering eye and lip crayon, Peachy Pink lipstick.
Giveaway is now closed.
P.S. And if you think this is the only prize you can win, you're mistaken. Next week we will open a new challenge with nice prize for the winner.