Maestra is responsible for my current obsession with neon polishes. You can read her posts about neon shades  HERE and HERE.
I was really sad that H&M didn't include green neon shade in their mini neon collection. 
But then I found lively green neon Vollare Joy – 100 in local drugstore.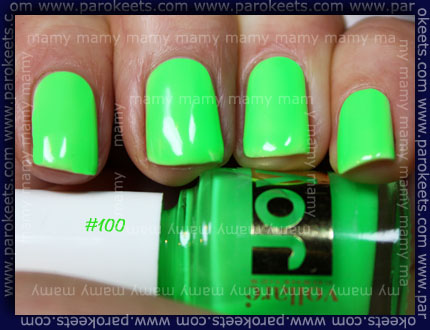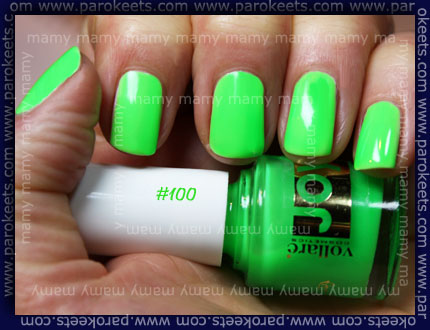 Since it's very sheer shade, I used almost white American Apparel – Cotton polish as a base.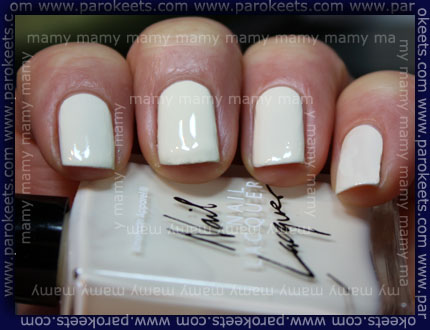 This is pastel shade and as such, very difficult to apply. It has very thick formula and is very opaque. It belongs in the creme finish family. But it will serve beautifully as a base for sheer polishes.
Let's get back to green #100 polish. I applies two layers on the almost white base. I was very satisfied with the result – real summer neon green color.
I got another great green neon polish from Gejbe – Flormar N007. But I'll write more about this polish another time.
For the end – photo from our garden which is currently filled with roses. Have a nice day and may it be filled with bright colors.