Not so long ago I was asked how long have I been blogging … and I could not remember. 6, 7, 8 years? I frankly had no clue. It would be simple to blame it on my thyroid, but I think this was good old "I've been doing this so long it seems like ages" issue.
Can you guess how old is Parokees blog?
Correct answer is … today is our 7th blogoversary! It really feels surreal that blogging is part of me for 7 years now. A lot has changed from 2009 for bloggers in Slovenia. I don't have to explain left and right what blog is any more and there is so many beauty bloggers now, that we definitively don't lack blogger company any more. We even had our first beauty bloggers conference (#bbmu) and New Year/Christmas party (#lepotno2016). Can't wait to see what next year will bring!
2015: you loved to read about …
We have few post that are read over and over and over again and are years old. Like seriously – our most read post is from 2013 and is still the most visited post on our blog. So I crossed those out and made selection of 5 you loved the most in 2015.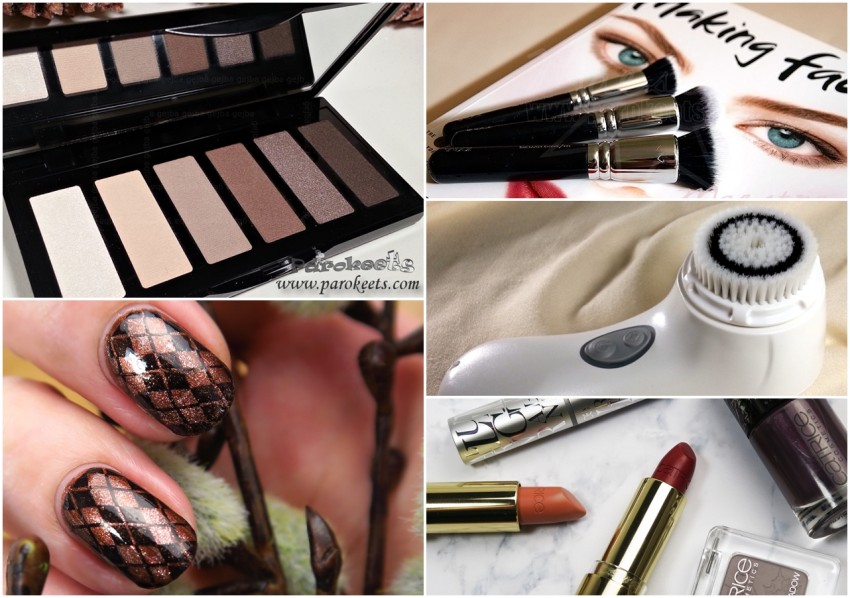 2016: changes are in the wind
Parokeets blog will undergo quite a few changes in 2016. We entered black&white period with new theme as you probably already saw. We can't really hide from the fact that we are older, all of us are mothers now + our tastes changed and matured, which means it was simply time for big changes. I suspect beauty will stay our main focus, but I personally want to write about other thing too.
Some will be beauty related and some will be my preoccupation at the time. I have whole lot of decorating ahead of me, so maybe it will be less painfully if I undertake some of the nightmarish choosing as blog post investigation? :D
One of my goals is to do more comparison, "top picks", "new in", duel posts and videos. I though long and hard if I really want to go down that road. On one hand it means a lot more work + huge amount of products I have to store and test. On the other, our readers really love those kind of posts. You win. :D
Thank you for being such a loyal readers even we have so much going on in everyday life that we don't manage to post regularly. We appreciate all your support and will shower you with gifts all January long. Keep and eye on the upcoming posts.
Let's kick off our blogoversary month with giving you opportunity to decide which post will be finished and published this month.
Which post would you like to read first?
Skincare products that won me over in 2015.
Beauty Blender and its dupes.
Top 3 top coats.
How to achieve pretty smile (Sonicare, Curaprox …).